SMB Surveillance Solution
SMB Surveillance Solution
Cost Effective, Comprehensive Surveillance for Small & Medium Businesses
Small and Medium businesses include a vast range of enterprises such as shops, cafes, offices, auto repair, food services, and more. Although vastly different in scope, they all share a need for comprehensive security for safety and liability. With VIVOTEK's end-to-end surveillance solutions, business owners can choose from an assortment of products to secure their properties. VIVOTEK provides a one-stop shop solution for cost effective and multi-functional cloud monitoring and central management systems.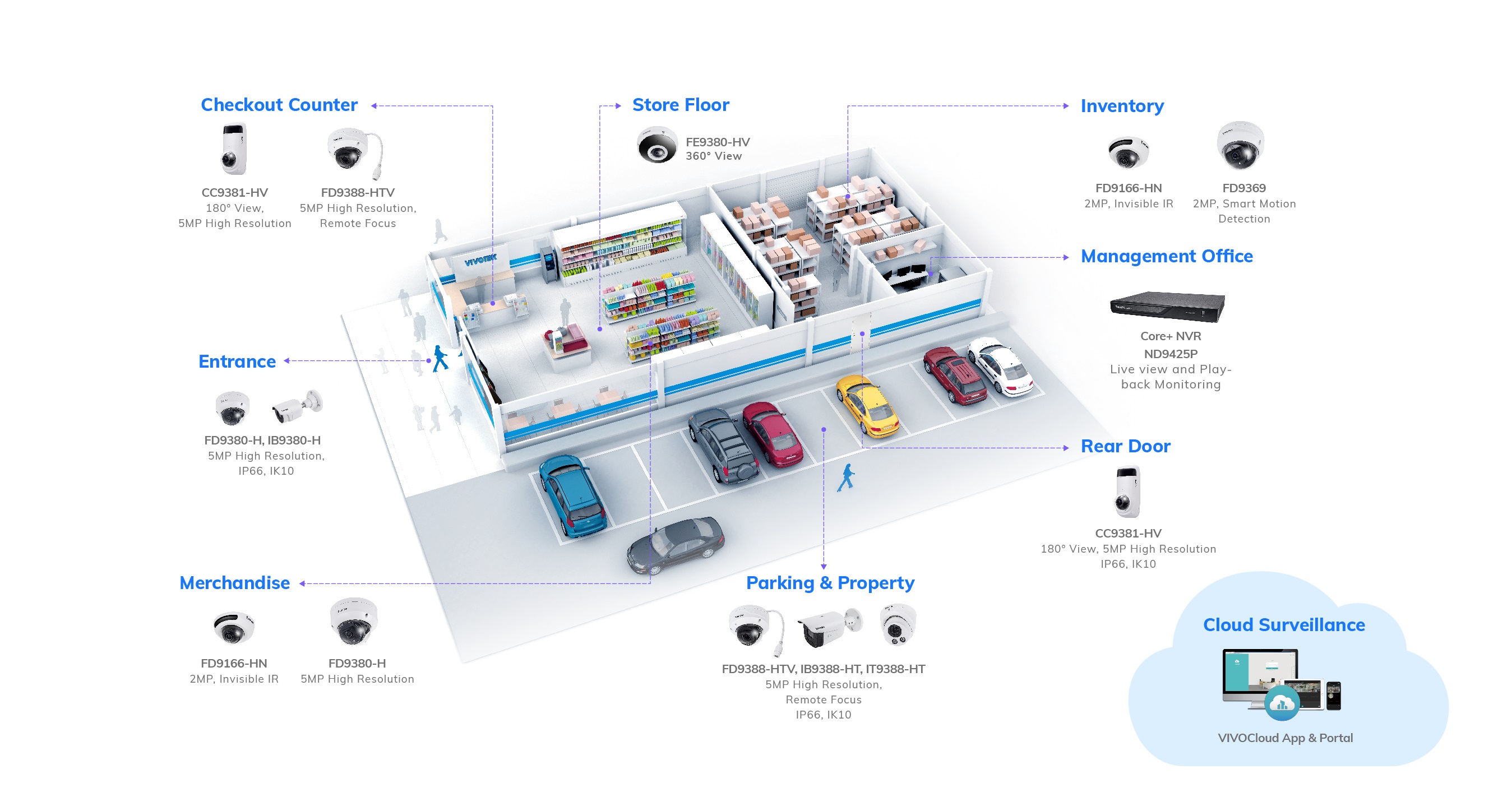 End-to-End Plug and Play Solution
VIVOTEK's IP Surveillance System provides a comprehensive product line of IP cameras, Core+ NVRs, Cloud Service - VIVOCloud and VAST 2 CMS. This enables fully integrated systems that provide both long-term stability as well as time & cost savings on installation and maintenance.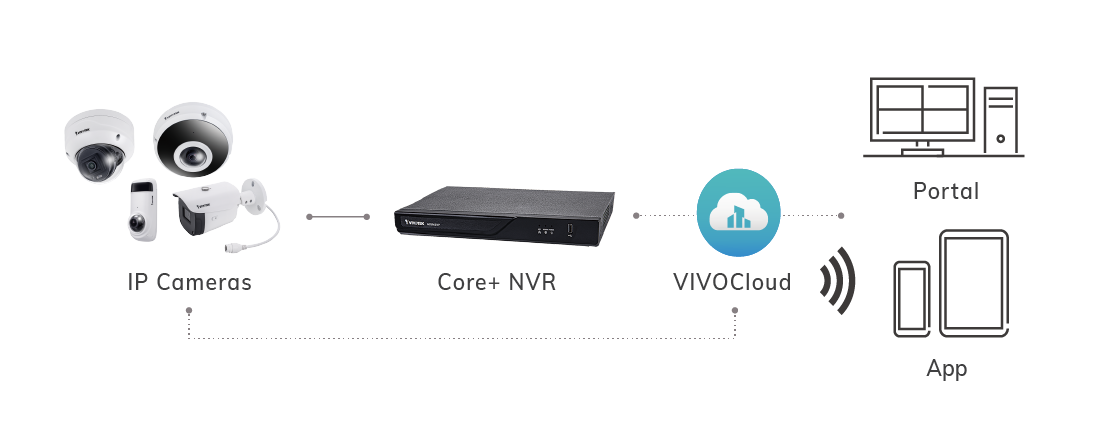 Remote Access with VIVOCloud
VIVOCloud is a lightweight cloud service designed exclusively with SMB owners in mind. The cross-platform service can be accessed with iOS and Android devices, and also supports web-based portals on both Windows and Mac. VIVOCloud supports easy connection with VIVOTEK's ND series NVR's and IP cameras. Built with AWS, VIVOCloud keeps an eye on the things you value and pushes alerts to your mobile device wherever you are.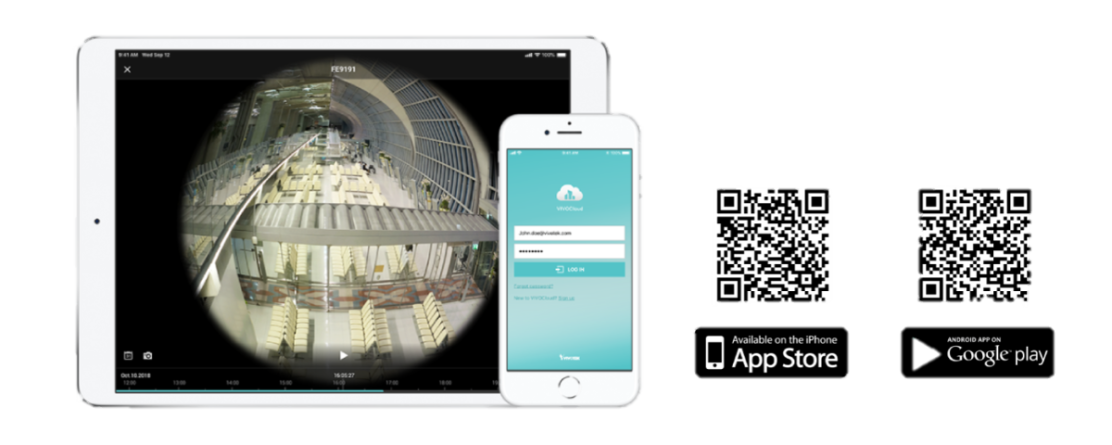 Wide Selection of Cost Effective IP Cameras
VIVOTEK provides a wide assortment of network cameras for security in all environments. Indoors or outdoors, IK10 vandal proof, 180° panoramic, 360° fisheye, IR illuminators for night visibility, 2 and 5MP options, and NDAA Compliant, VIVOTEK has the right solution to safeguard your business.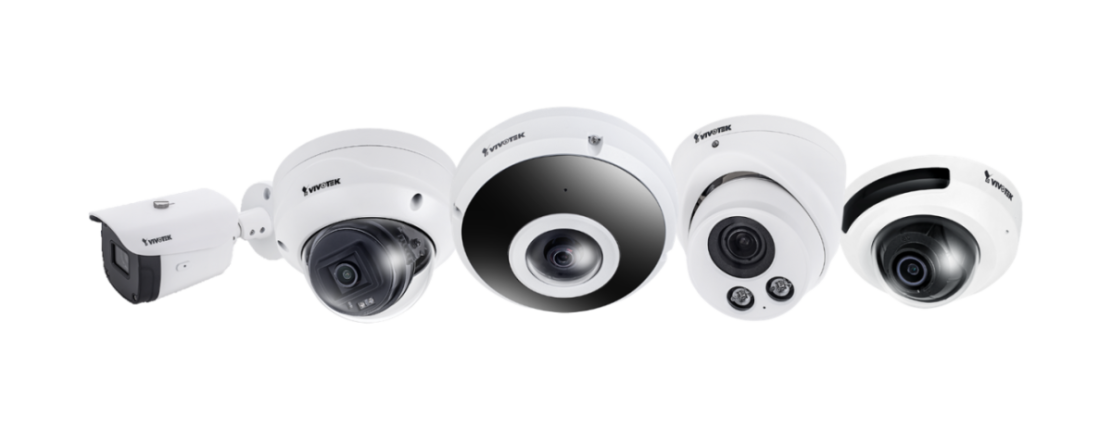 Embedded PoE NVR's
SMB customers can secure their businesses without requiring excessive amounts of hardware. VIVOTEK NVR's come with PoE switches built-in (up to 16 PoE ports). From 4 to 32 channels, VIVOTEK NVR's fully integrate with all VIVOTEK IP cameras, including dewarping of 360° fisheye cameras. Our new web UI supports Chrome browsers without the need for a web plugin, allowing users to login and operate with ease.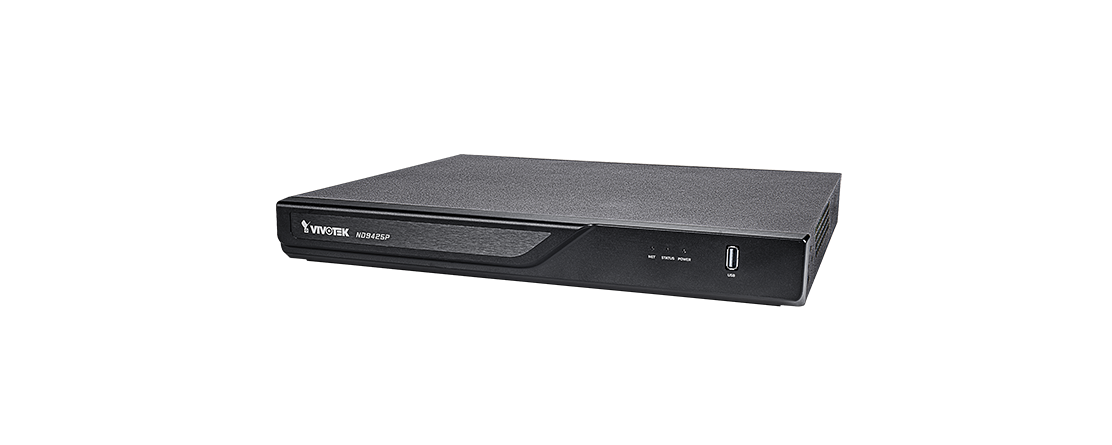 Trend Micro Cybersecurity Protection
VIVOTEK is the world's first network surveillance solution manufacturer to cooperate with world-renowned cybersecurity company, Trend Micro. Through network cameras and NVR's armed with Trend Micro's anti-intrusion software, VIVOTEK brings high security and robust network surveillance to secure property and protect data.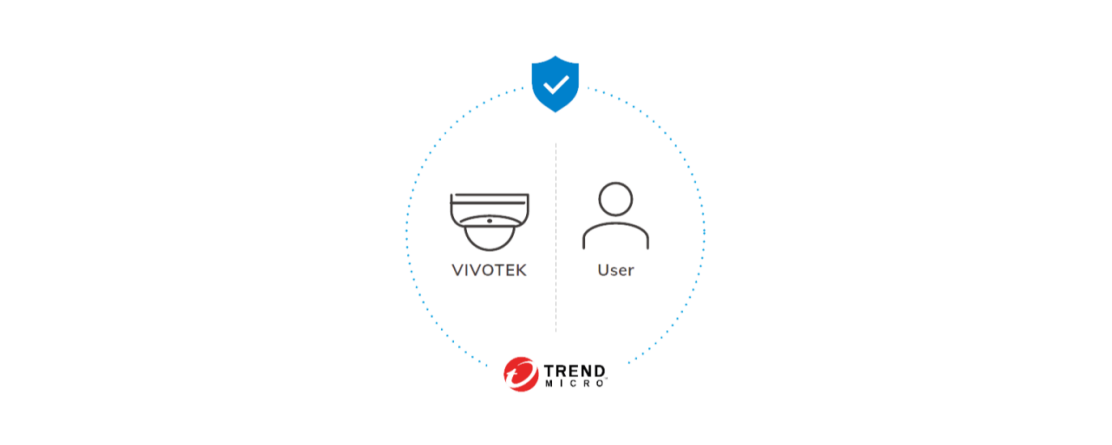 SMB Security with VIVOTEK Solutions
There are so many things to worry about when operating a new business venture. Hiring the right staff, managing inventory, marketing, customer relations, balancing the budget, and more are all parts of ensuring your business is successful. These by themselves are enough to keep any business owner up at night, your surveillance system doesn't need to add to that stress. By using VIVOTEK solutions for SMB, you can focus your time and energy on your core business knowing that your property is secure.
Boutiques
Coffee Shops
Pet Stores
Auto Repair
Yoga Studios
Small Office
VIVOTEK's cloud service, VIVOCloud, provides 24/7 smart management via smartphone App and Online Web Portal. This provides remote multi-site security monitoring, allowing business owners easy access, the ability to share devices, receive push notifications, and change camera settings. More
SMB Application - Retail

Robust security and surveillance are key components of the retail store infrastructure. Protecting your inventory and maintaining low shrinkage rates with VIVOTEK SMB solutions are critical to long-term business success. More
SMB Solution Brochure
English Version
---
Suggested Products