VIVOTEK provides retail store management with powerful surveillance solutions that prevent asset and property loss, improve transaction security and provide intelligent analytics in order. VIVOTEK offers various smart-edge devices with highly accurate video analytic functions that can meet the demanding needs of single and multi-location operations and help business operations make better decisions in the competitive retail industry.
Retail Solution Overview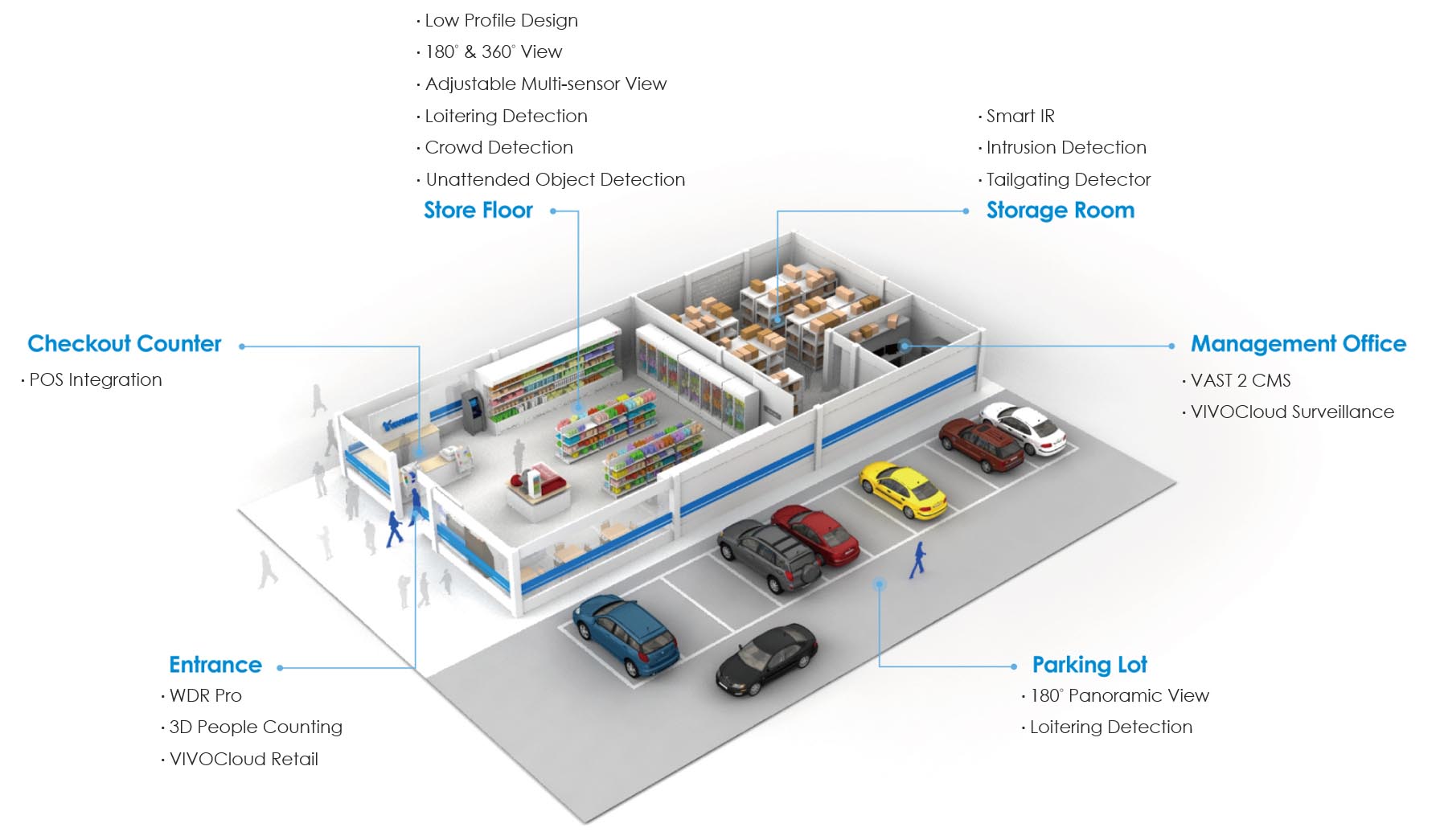 Retail Challenges & Solutions
Security & Loss Prevention

Robust security and surveillance are key components of your retail store infrastructure. Protecting your investment in inventory and maintaining low shrinkage rates are critical to your long-term business success. A number of surveillance technologies should be utilized to monitor in-store activity.

Find out how to secure your properties with VIVOTEK retail solutions.
Business Intelligence

Business intelligence is the key factor in growing your retail operation. Unlock the full potential of your business with in-store data and customer insights, enabling you to respond rapidly and proactively to your customers' changing needs.

Discover how VIVOTEK business intelligence can enhance effectiveness and improve the allocation of human resources.
Multi-site Management

Shopping centers, large retailers and chain stores face the challenge of providing a secure environment for their customers and employees. Multiple sites can mean substantial investment in-network facilities to monitor all areas at all times. Cost is thus always a key concern when designing and installing a surveillance system.

Retailers can now take advantage of VIVOTEK's Multi-site Management to reduce the costs of multi-site monitoring as well as losses from targeted crimes, such as shoplifting and fraud.