Facial Recognition Solution
Facial Recognition Solution

VAST Face Facial Recognition Solution
For the utmost protection, VIVOTEK offers VAST Face Facial Recognition Solution to enable users with the ability to identify facial profiles. The VAST Face solution consists of Facial Recognition (FR) workstations and tablets, as well as a content management system (CMS). The VAST Face CMS allows users to both monitor and manage facial recognition results, with provided intelligent reports.
Benefits
Accurate Authentication
Highly Secure
Hands-Free Access Control
Persons of Interest (POI) Management
Rich Infographic Reports
All-inclusive Solution from Hardware Devices to CMS
Key Features
Highly Accurate Facial Detection and Recognition
Real-time Display of Face Snapshot and Data
Forensic Face Search and Evidence Export
Informative Management Reports for Attendance
Hands-Free Access Control
Trigger Alarm and Action with Preset Criteria
Compatible with VIVOTEK Cameras
Comprehensive Reports
VAST Face Facial Recognition Solution provides detailed reports for recognized and unrecognized faces. Employee clock-in reports can be automated with exception-based filters: No-Show, Late Arrival, and Early Leave. VAST Face can also store system-triggered action logs. This enables users to use different search filters to sort through events seamlessly for quick investigations, then export the results to Excel as needed.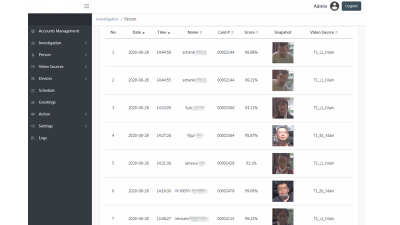 Persons of Interest (POI) Management
Users can assign each person into one or more groups for easier identification (i.e., VIP, blocklist, staff, visitor) and auto-delete POI profiles based on a pre-defined date.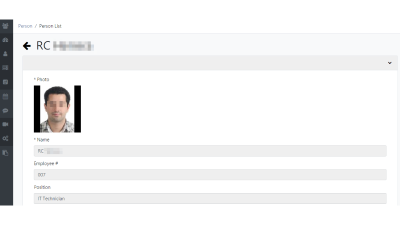 Content Management System
VAST Face CMS is a content management system, capable of managing a maximum of 128 connected facial recognition devices (camera, tablet, or other hardware). Through VIVOTEK's proprietary industrial computer IE8213-FM built-in VAST Face CMS, people lists and entry conditions can be established, action definitions can be used for post searches, attendance investigations can be conducted, and facial profiles can be easily managed.
Large Capacity of Facial Profiles
One single Facial Recognition Tablet FT9361-R can store up to 50,000 facial profiles and set different group credentials (i.e. blocklists, VIP's, employees, etc.).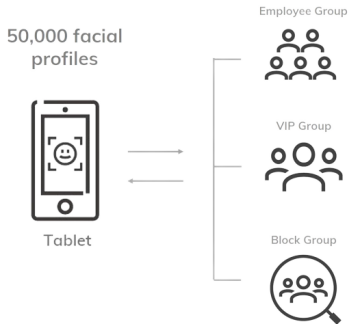 Dual Accreditation Available
VAST Face Facial Recognition Tablet combines facial recognition with card readers for dual verification. It not only prevents the "buddy punching" for employees clocking in but also reinforces the security of high-restricted zones.

Applications
Smart Factory
Smart Retail
Smart Building
Smart Campus
---
Facial Recognition Devices / CMS