Central Backup and Storage Capacity
Central Backup Configuration
Multi-channel Video Backup from Multiple NVRs
Advanced Backup Schedule
High Storage Capacity
Flexible Storage Expansion Ability
Event Backup from DIGIEVER NVR: Video Clip and Snapshot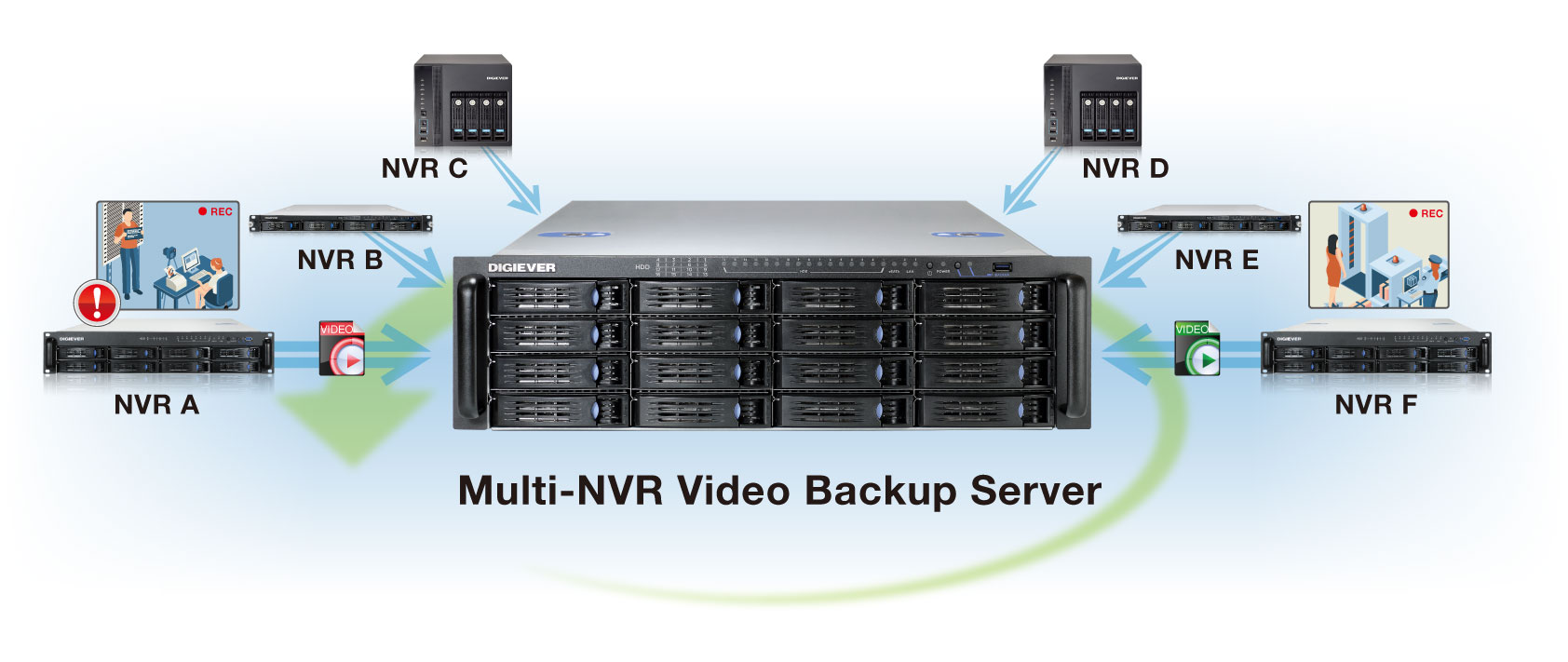 One Backup Server to satisfy crucial video backup needs without entering each NVR for video backup settings. You can save key videos from different models of DIGIEVER NVRs by freely defining backup schedule of each camera. In addition to its 256TB storage capacity, you can also expand extra 128TB storage capacity via DIGIARRAY. Finally, Backup Server can server as a FTP server that allows DIGIEVER NVR to upload event's video clip and snapshot as important event tracking evidence.
Playback and Double Backup
Directly Playback Video on Backup Server
Multi-server and Multi-channel Simultaneous Playback
5 Modes of Smart Search
Intelligent Playback Features:
Region of interest(ROI)
Time-divided search
Panomorph dewarp
Customized Watermark
Instant Export with Portable NVRPlayer
Double Backup to DIGIARRAY/ USB Devices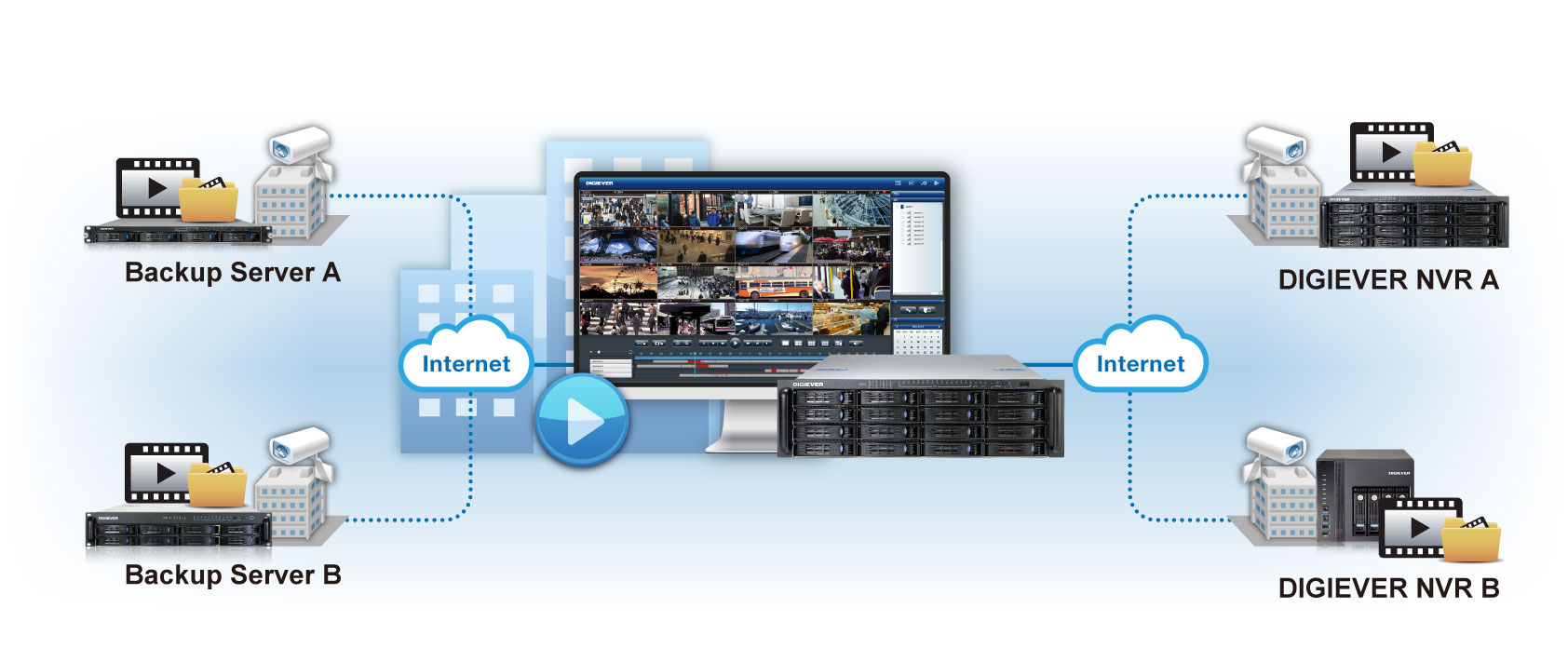 You can easily view videos on both local monitor and remote PC without installing extra tool. Most convenienct is that Backup Server allows you to cross backup server and DIGIEVER NVR to check several videos at the same time. With intuitive playback design and intelligent features such as ROI(Region of interest) and ImmerVision Enables panomorph dewarp, you can quickly find the key videos and export them by adding your perfered text. Furthermore, Backup Server provides double backup to DIGIARRAY/ USB Devices in order to solidly backup valuable videos for long-term storage purpose.
Remote Playback Anytime and Anywhere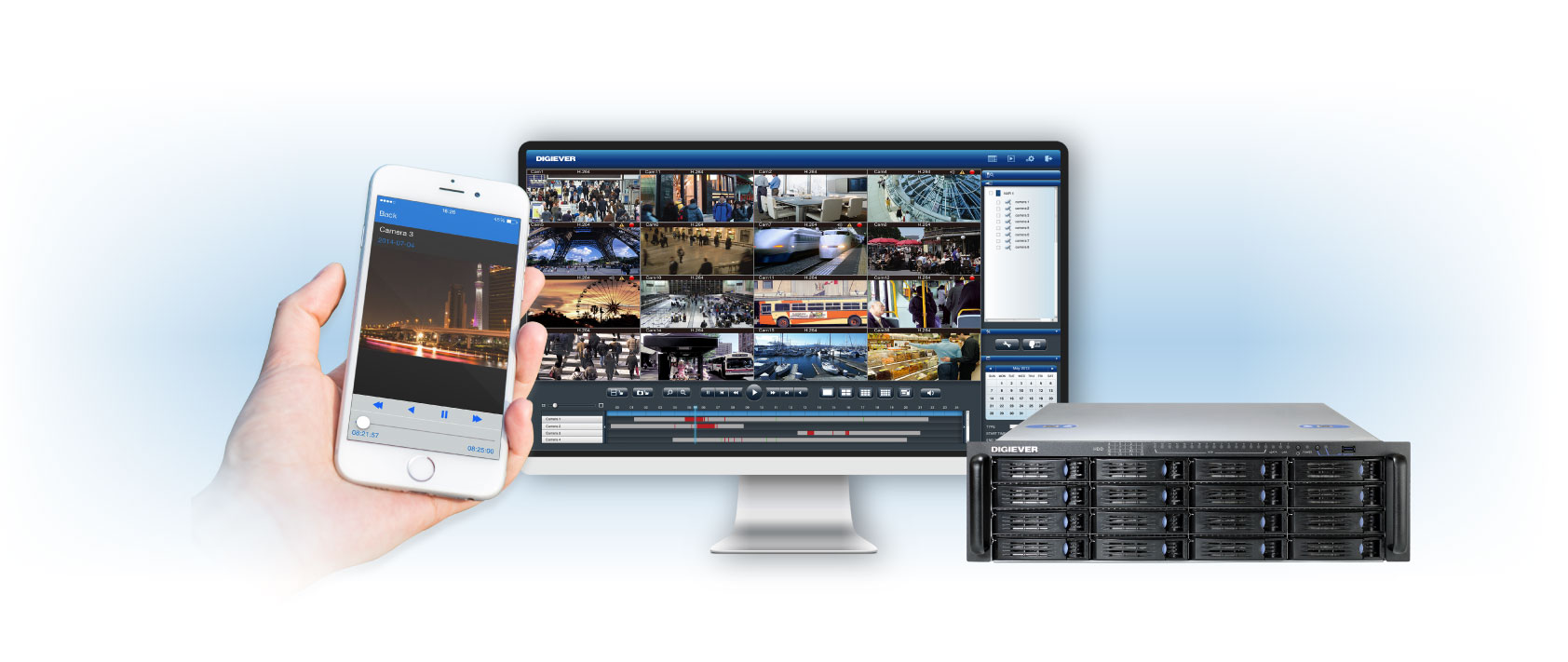 You can aslo install DIGIMobileV2 on iOS and Android mobile device to view recorded video saved in Backup Server anytime and anywhere.
Superior Hardware Design
Complete RAID Levels
Hot swappable HDD design
S.M.A.R.T HDD Health Monitoring
Network Load Balance
Optional Redundant Power Supply

Backup Server features complete RAID levels, including RAID 0/1/5/6/10, to increase server reliability so as to protect crucial video data. Its hot swappable HDD design allows you to replace the failed HDD without turning off the server. Backup Server also offer S.M.A.R.T HDD health monitoring to prevent video loss from HDD failure in advance. To maximize bandwidth usability, you can utilize network load balance to boost video transfer speed.
Self-monitoring and Compatibility
Event & Action Management
Highly Integrated with UPS Device
Multi-language Support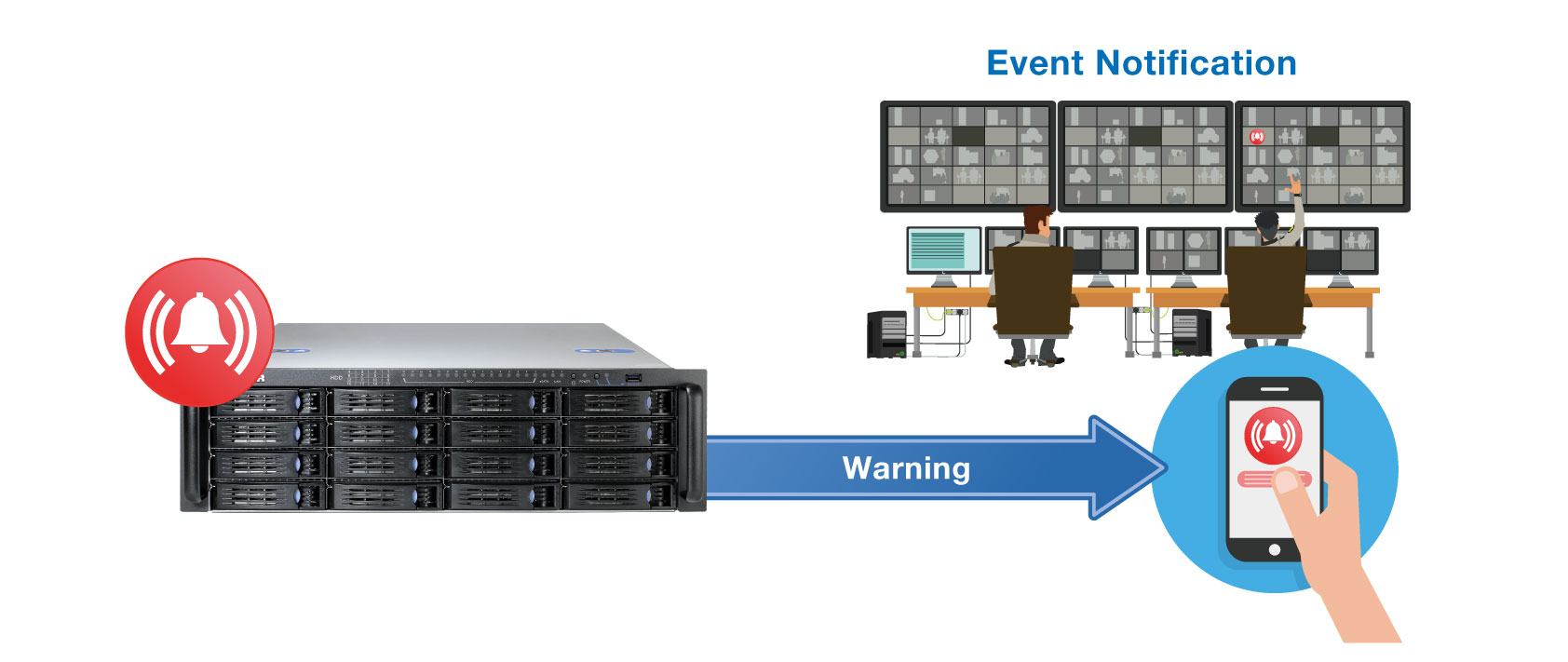 Backup Server features smart self-monitoring to instantly inform you when videos are failed to backup from DIGIEVER NVRs. For unexpected electrical power lost, you can choose suitable UPS device to save important videos firmly and securely forunexpected electrical power lost. For global users, you can select your native language to intuitively set up the server and execute video playback.
---
Suggested Products